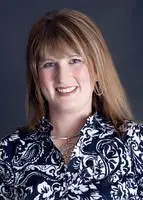 If you or someone you love is struggling with Anxiety, Depression, Internet Addiction, Anger, Mood Swings, Grief, Abuse, Trauma/PTSD, Self-esteem, Marriage, Children, past, future, or your spirituality. Your Struggles of today can be your victories of tomorrow. We at HRS Counseling Services utilize different therapy styles with our clients from the age of 4 through adult to empower them to work through their struggles in partnership with respect, encouragement, and integrity. We equip and support our clients with skills to be utilized in their daily lives to reach their full potential, believing that each person can benefit from counseling. The entire person: mind, body, and spirit are affected while in the midst of the struggles and transitions of everyday life.

If you're looking for extra support and guidance through a challenging situation or you're ready to move in a new direction with your life, we look forward to working with you to achieve your goals
Please call us for an individual, couples or family therapy consultation today.